RED RABBIT ONLINE POP UP AND MEET THE MAKER
Posted by Lewis Hull on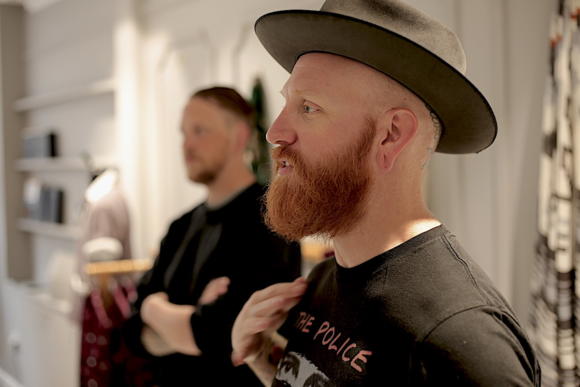 In normal times, Mike French of Red Rabbit would take a flight to the UK or Japan with a suitcase full of individual jewellery pieces and set up shop temporarily at select stores, running a pop-up for a few days. It's a formula that has seen him take temporary residency at such places as Brycelands in Tokyo and Permanent Style Presents in London.
Times are not normal and jumping on a plane isn't so easy right now. So, we have tried to do things a bit differently and will host an online pop up with Red Rabbit on Thursday 20th May until Monday 24th. 
Mike will offer Red Rabbit one-off pieces, vintage American Southwest jewellery, vintage camp blankets and hats and other curio. Between 6pm and 8pm we will have a "Meet the Maker" zoom session whereby you can book a 20 minute slot and ask Mike anything you'd like to know about his products, pop up pieces etc.
To book a slot, please follow any of these links:
All times are United Kingdom GMT
Thursday 20th May (6 people per slot)
6:00 pm to 6:20 pm - Click Here
6:20 pm to 6:40 pm - Click Here
7:00 pm to 7:20 pm - Click Here
7:20 pm to 7:40 pm - Click Here
7:40 pm to 8:00 pm - Click Here